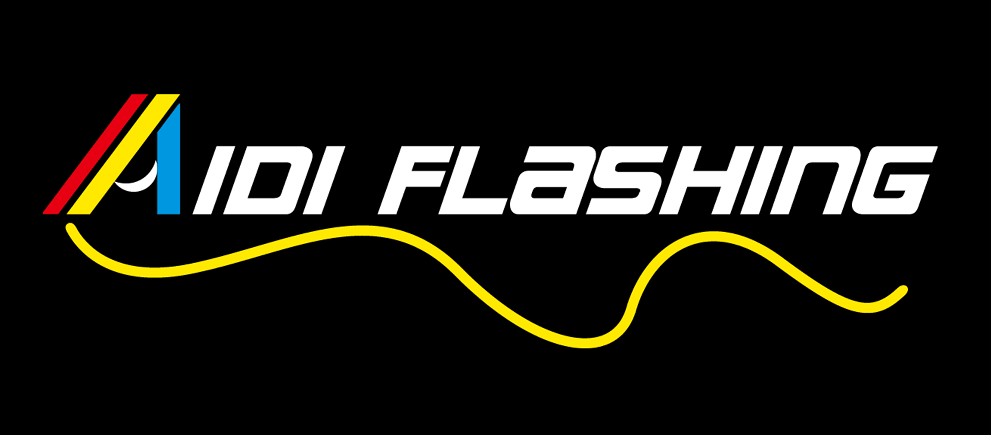 Rechargeable glowing pet dog collar
-
rechargeable glowing pet collar
USB Rechargeable Glowing Pet Dog Collar LED Light Up for Night Walking Safety
· SAFETY DOG COLLAR & LED GLOWING - In low light conditions, this rechargeable led dog collar is very bright and easily seen which is able to assist you keep your dogs safe.

·

ADJUSTABLE DOG COLLAR - There are two size for your choice. The length of the collar is 50cm for M and 70cm for L. It is suitable for various kinds of dog breeds and can be cut to any length to fit your pet and size breeds.

·

MULTIPLE LED GLOWING MODE SETTING - There are total 6 LED lights for M and 9 LED lights for L in it and it can be set to quick blink, slow blink or light continuously by pushing the button. Especially slow blink lasts the longest.

·

USB RECHARGEABLE - The collar is very Eco-friendly. No need batteries, and can be recharged by the USB cable with any other daily use device, e.g. computer USB port or smartphone Chargers.

·

LIGHT WEIGHT & WATER RESISTANT - The collar is light weight and water resistant. Wet grass and light rain are not problems.






LED lighted dog collar lets you and your dog be seen in the dark by cars, cyclists and other dog owners-black dogs especially can be almost invisible at night when crossing a street - don't take chances with your precious pet - protect your pooch on your early morning or late night walks.




Practical design and very bright, convenient to walk your pet at night. USB Rechargeable battery, no hassle with replacing batteries and no extra costs.






The charging time is about 2 hours. After fully charging, it can work 4~6 hours. Working time differs from flashing mode.




Feature:

It is convenient for use. This item can be changed to any shape because there is no circuit inside the plastic ring. So that the light would not effective by rub, it also wouldn't effective the light if the silicone tube bite by pet.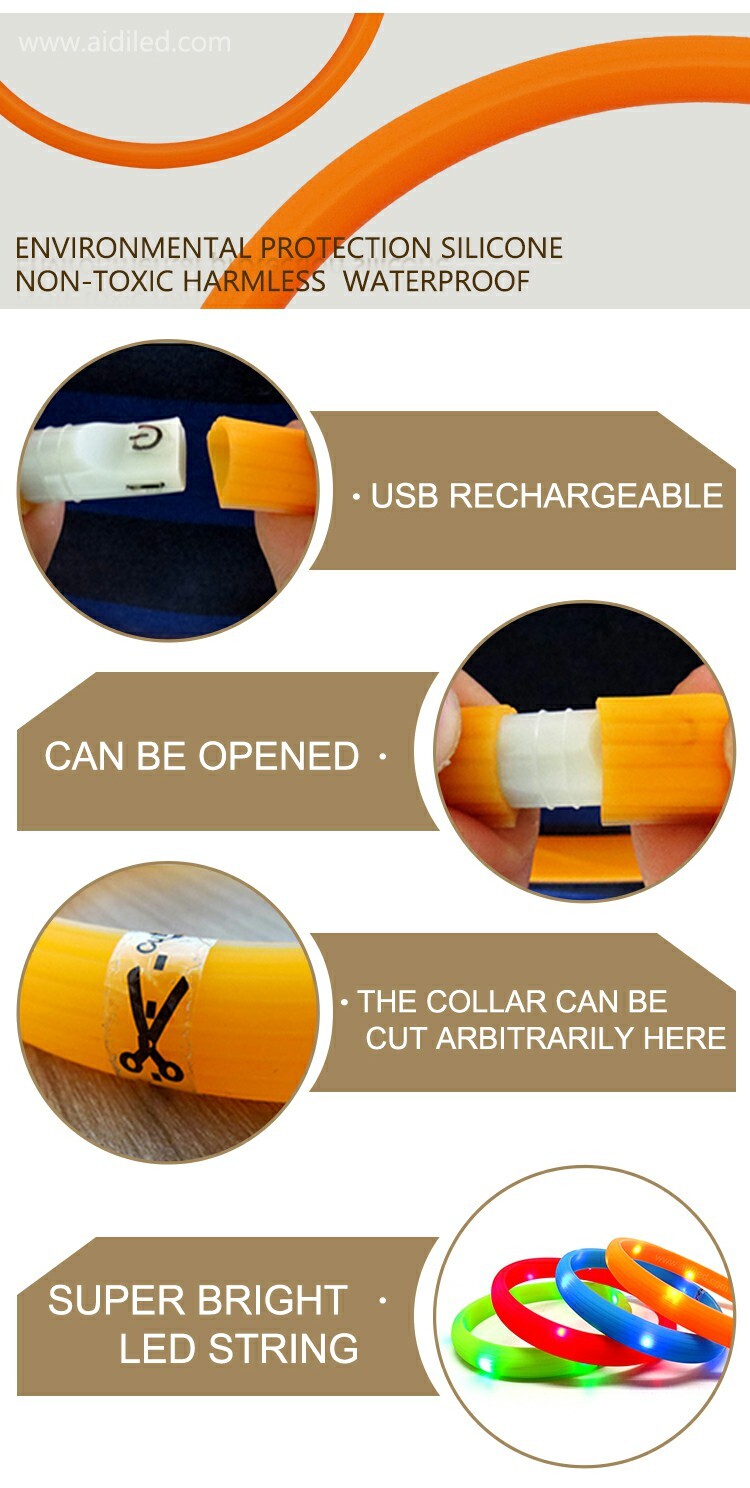 Package include:

1 * LED flashing dog collar

1 * USB cable




Note:

1. Measure your pet dog's neck

2. Cut the silicone tube, make it suit for your pet.

3. Use the connector contact the collar. In order to improve the waterproof rate, the connector is designed very tight. If it is difficult to push battery part into the silicone tube, you can dip a little water, it will be more smooth. For the long-haired dog, we recommend the collar can stay a bit longer to avoid occultation by its hair.




Warning:

1. The collar can't be used lead your pet

2. When charging, please ensure the switch be off

3. Please don't cut the collar when the collar in working state
Keywords: rechargeable glowing pet dog collar, rechargeable glowing pet collar, usb rechargeable glowing pet collar, usb rechargeable glowing pet collar wholesale, usb rechargeable glowing pet dog collar
We devote to the production and wholesale of Glowing pet dog collar silicone , Led app controlled dog collar , software control dog collar preferential , etc LED pet products at the right price. It's Safe Payment and Worldwide Shipping.
Material:

Soft silicone
Battery:

120mah USB rechargeable battery,USB cable included
Color:

red, green, orange, blue
Size:

S 2.0*50cm,L 2.0*70cm,Length cuttable

Your cart is currently empty.